Zebra Perspectives
Forbes: Feature Story
Zebra's New Wireless Label Printers Have Earned Their Stripes 
Chain Store Age: Feature Story
Regional convenience chain streamlines labor and task management.
Total Retail: Byline
The Rise of Pandemic-Driven Retail Fraud: How Brands Are Leveraging Prescriptive Analytics to Fight Back
Express Healthcare: Byline
Healthcare trends 2021 and beyond: preparing for the future (India).
Detik.com: Feature Story
Retail adoption of new technology by retailers is accelerating (Indonesia).
Digicon Asia: Feature Story
Is there still hope for brick-and-mortar retail in the pandemic economy? (Singapore)
IT Times: Feature Story
Zebra Technologies: 60% of retailers accelerate investment in mobile technology due to COVID-19 (China).
The Intelligent Enterprise
The convergence of Internet of Things (IoT), mobility, and cloud computing have led to an operational paradigm known as the Intelligent Enterprise.
Ted Partnership: The Next Wave
The 4th Industrial Revolution is bringing a tsunami of change affecting the ways we interact with and adapt to technology.
Vision Studies: Zebra's Latest Research Reports
Unique market insights, challenges and key trends transforming your industry.
Zebra Webinar Hub
Find past webinars and sign up for upcoming webinars on a variety of markets and topics.
Featured Press Release
Sharp Selects Zebra Technologies to Develop And Supply Android-Powered Mobile Computers
06/22/2021
Zebra Technologies today announced it has signed a product development and supply agreement with Sharp Marketing Japan Corporation. Under this exclusive agreement, Sharp has selected Zebra Technologies to develop and supply an Android™-powered RZ-H271 handheld mobile computer for Sharp's use in the retail segment in Japan.
Hans Anders Boosts Stock Management Efficiency
Dutch retailer uses Zebra RFID printers and rugged smartphones to drive time savings and enhance customer service.
ArcBest Delivers Efficiencies and Employee Satisfaction
Logistics company uses Zebra rugged handhelds and tablets to support drivers and dock workers.
The Royal Children's Hospital Improves Patient Safety
Australian hospital boosts blood product scanning speeds while maintaining high standards for accuracy and safety.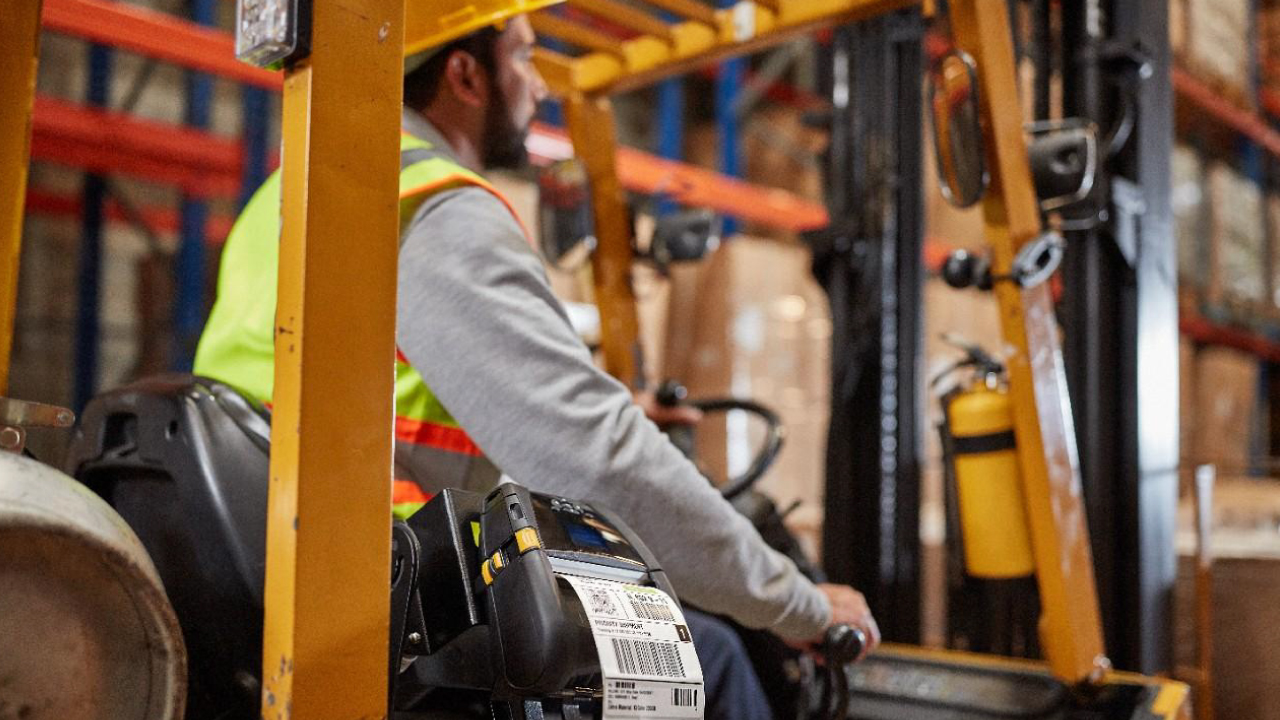 The Year is 2025, and This is What Has Become of the Warehouse
Things seem to change by the minute these days. Yet, one thing is constant: warehouse operating models are evolving. Read our "diary" to see what a day in the life of a warehouse worker might look like in just a few years.
Events
See how Zebra can help improve your business through products and solutions that identify, track and manage assets, transactions and people. Consult our experts at these upcoming events.